Zero Turn Mowers for Commercial Use
If you're mowing commercially, your time is money. The quicker you finish mowing a lawn, the quicker you can move on to the next one, and the more lawns you can fit into your day, the more money you can make! That's why it's important for you to have the most efficient mower available for your business. Spartan zero turn mowers are some of the most effective mowers on the market. Using a zero turn mower offers a substantial amount of benefits that you don't get when using a traditional riding lawn mower.


ZERO TURN MOWERS SAVE TIME
Like we said, more lawns mean more money! Our Spartan zero turn mowers are so efficient when it comes to maneuvering, speed, balance, and comfort that you can save significant amounts of time mowing lawns. If you haven't gotten to ride a zero turn mower before, you will quickly understand how having so much more control of the mower movements will change the whole mowing game for you. Having more control means you can maneuver closer to flower beds and other obstacles with ease, and without concern of causing any destruction. This saves you time in weed whacking and cleaning edges since you're able to get them right the first time.
Our
Spartan SRT Series
mowers are built specifically with commercial mowers in mind. There are 3 versions available, depending on how many added feature you need for your business. All of them come with GT Trac incline traction, a vibration control deck system, easy touch brakes, and an ergonomic cockpit, but they also come with our improved Smart Ride technology package. The combination of features come together to make the SRT zero turn mowers some of the most efficient and comfortable rides in the business- making it easier on your body to mow more lawns!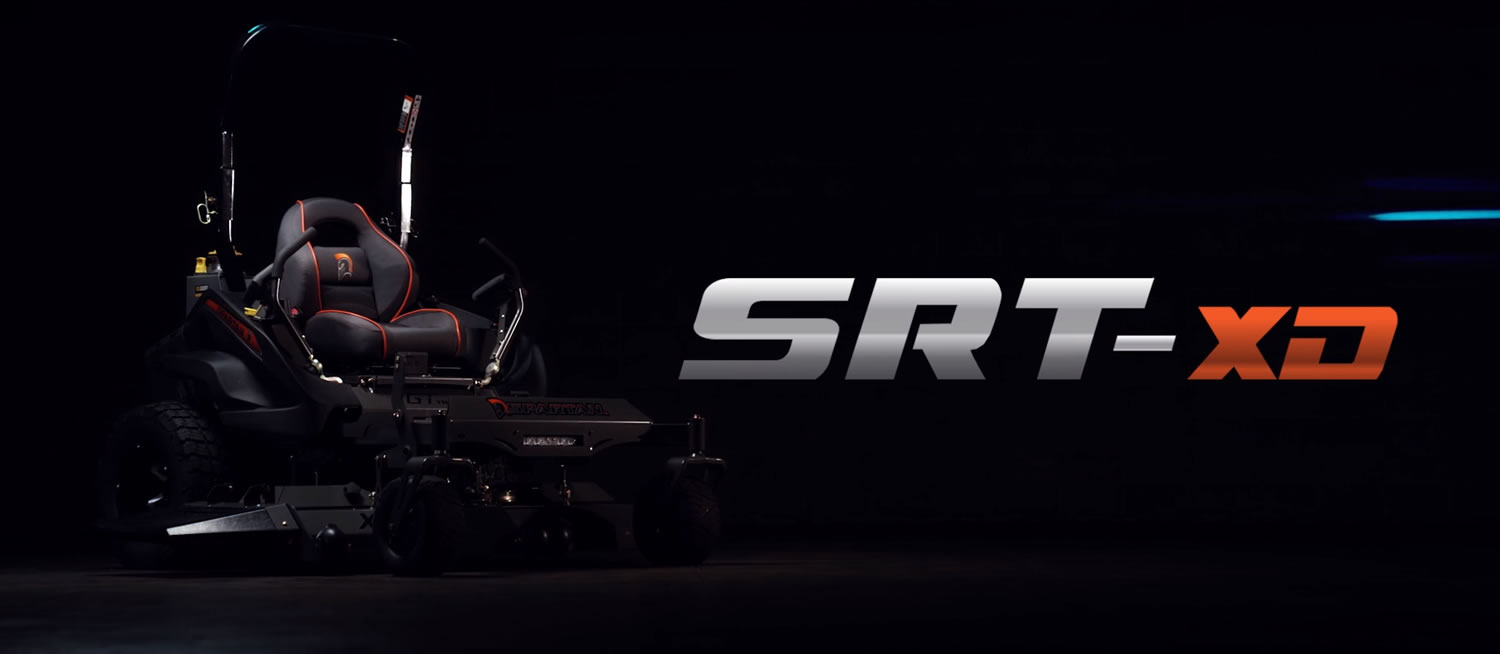 ZERO TURN MOWERS SAVE MONEY
Because Spartan Zero Turn mowers are able to get the job done much quicker, this can save a lot of money. Finishing mowing more quickly means more cost savings on fuel used and more profits on lawns finished. We like that combo! You use fewer resources like time and fuel and still get the great professional results you've promised to your customers. Something else to consider are all of the accessories available to upgrade your mower and potentially expand your business offerings or at least make them more efficient.
We offer
mulch baffling
kits to help chop up leaves and other debris to disperse around the lawn, and sprayer trays to add fertilization capabilities to your business. These can create more income for you and help you to stand out from your competition!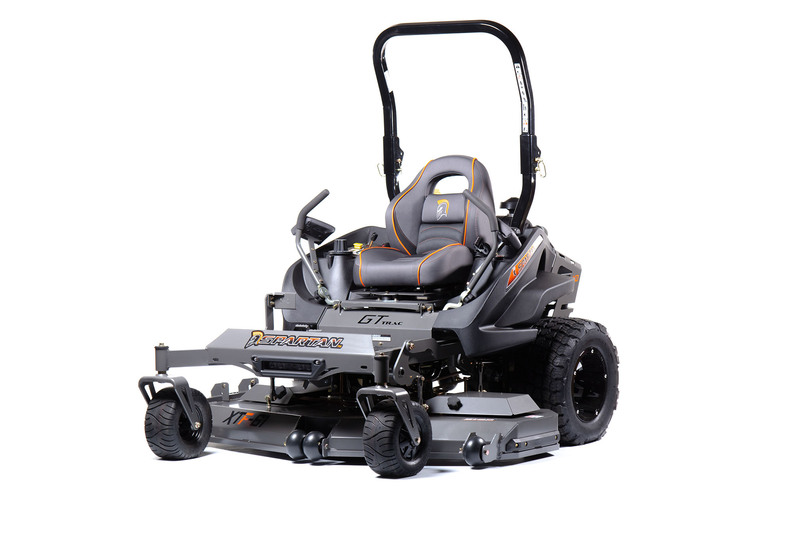 ZERO TURN MOWERS IMPROVE YOUR QUALITY OF LIFE
When you ride a Spartan zero turn mower, and especially the
SRT series
models, it is CLEAR that this mower is much more comfortable than others on the market. With vibration control, stress pads, the 360 floating seat system and more, riding your mower for hours at a time becomes much easier on your body. This can translate to less pain or soreness from riding, fewer breaks needed between jobs, and just plain more enjoyment while riding. At Spartan, we created our mowers with the end user in mind, creating features to make your life and your lawn care easier.
I WANT TO KNOW MORE
If your curiosity is piqued and you'd like to check out our Spartan zero turn mowers for yourself, you can visit a
dealer
today to test drive one of our mowers. Learn more about the specs of the
SRT series
mowers and see which model is best for your business.
Find a dealer
today!