The holiday season is inching closer and closer every day. Next thing you know it's going to be December! Might as well start your holiday shopping now, while you still have time to catch some deals. If you don't already own a Spartan Zero Turn Mower-- you may consider that as a gift to give (or request!); but if you already have one, then some easy gift ideas are some of the awesome add-on accessories to make your mower even more perfect for your needs.

IF YOU'RE ON A BUDGET: UNDER $50
Let's be honest-- we're all on budgets for Christmas! Here are some great gift ideas under $50 for your loved ones this season.

CHROME EXHAUST TIPS
If you've got any of the RT models, SRT Pro or HD, then you can upgrade your exhaust to a chrome model. These really add some shine to your zero turn mower and give it a sleek and polished look. It's the perfect gift for someone who wouldn't usually upgrade themselves, but would appreciate if someone else did! Not bad for only $29.99.

SPARTAN FULL SYNTHETIC ENGINE OIL
Sometimes gifts are just better when they're practical and consumable. You know they're going to need oil for maintenance, so might as well stock them up with the good stuff. It's only $10 for
a quart
… may be a great idea for a stocking stuffer?
RZ REAR RECEIVER HITCH BRACKET
If you've got a RZ model, you can find this
rear receiver hitch
bracket to go on the back of your zero turn mower. Help them expand their towing capabilities with this hitch for $29.99!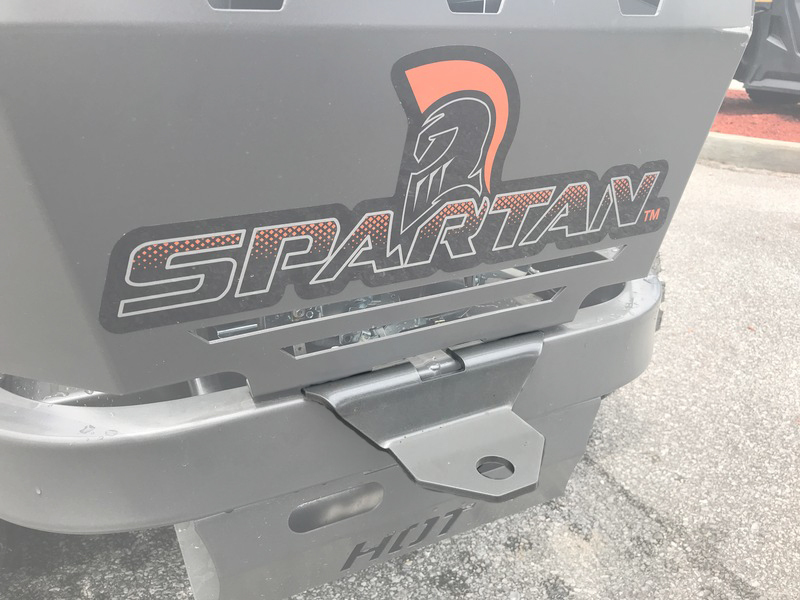 MID LEVEL GIFT IDEAS UNDER $100
VIBRATION CONTROL DECK SYSTEM
Now if you're looking to find a little nicer item to make everyone's lives easier, this one is a good one. Adding a
vibration control deck
system will make your zero turn mower a smoother ride, but it will also extend the lifetime of your belt and spindle. Get that mower gliding across the lawn!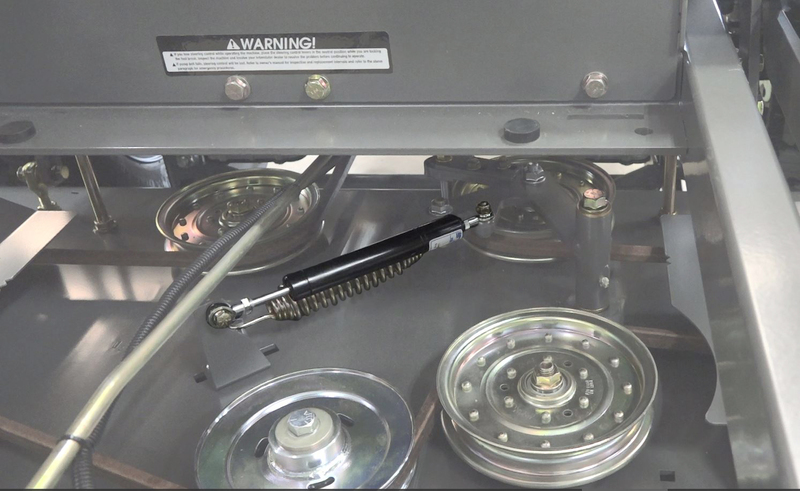 SPARTAN SERVICE JACK
A
service jack
is like an extra pair of hands when you need to get under your mower. This jack can lift up to 500 lbs and help the user to safely change the mower blades, unclog wet grass, etc. Take some weight off their shoulders with this jack.
STRESS PADS
Sometimes your arms can get pretty tired after mowing the lawn for a while. Adding some
stress pads
for your loved one to rest their arms on while handling the mower would be a very welcome gift! These are available as an upgrade on all RT models, as well as SRT Pro and HD.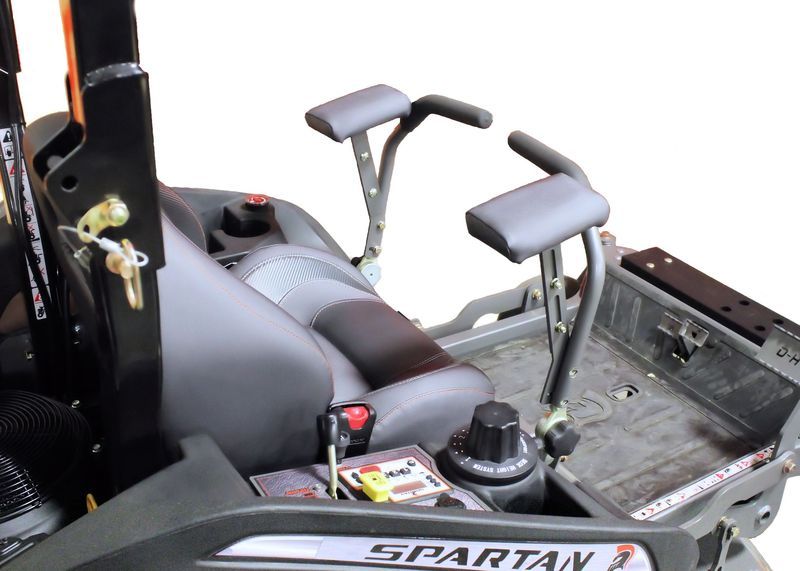 LET'S GET TO THE PREMIUM STUFF: GIFTS OVER $100
If you really want to go all out this year, there are some awesome accessories that will completely change your mowing game. Here are a couple ideas your family might enjoy:
SPARTAN QUICK SHIELD
This
shield
is compatible with all spartan mowers and will save you lots of time while mowing. It has a handle operated opening that allows the operator to determine how much to discharge from the chute. It's got clipping control, and will definitely increase the safety of your mower to prevent incidents with any discharged objects. They will love it. ($199)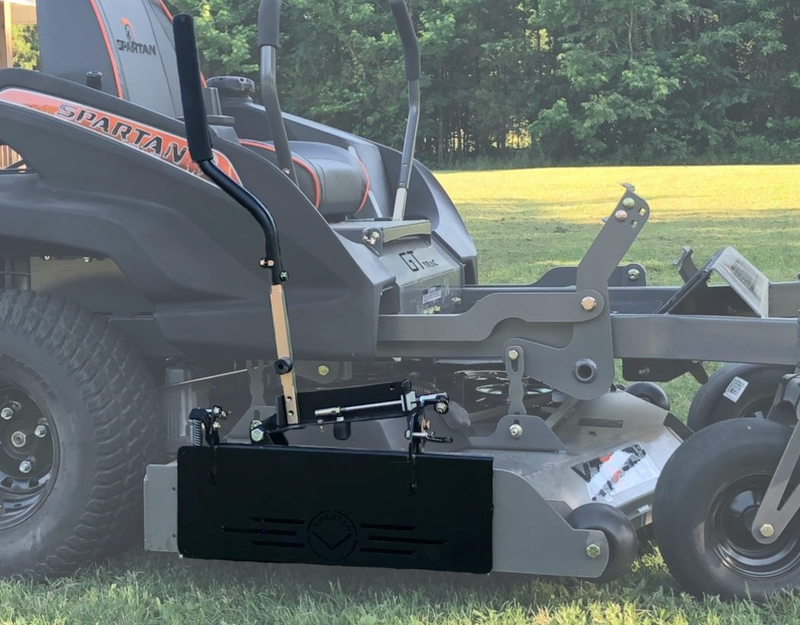 STRIPING KIT
This kit is $250 and will make your lawn look professionally cut. They will be able to
stripe the lawn
and create different patterns to make the grass look beautiful! It's a great gift for someone who wants their lawn to look the absolute best, and have a little fun while doing it.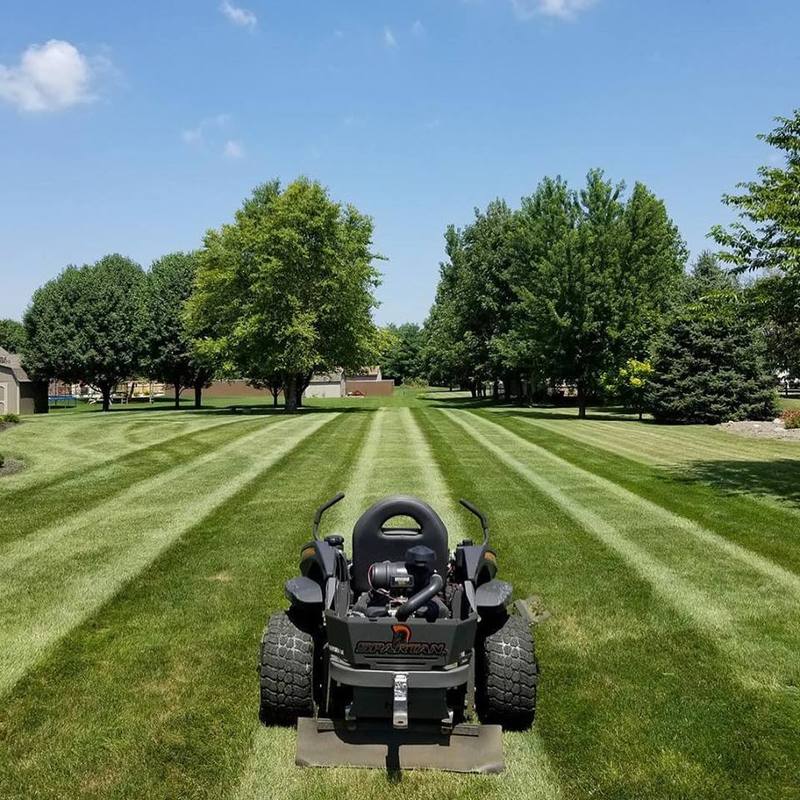 Overall, you may not have thought of all the possibilities of things you can add to your zero turn mower. However, there are tons of accessories we offer that will continue to make your Spartan exactly what you need. Check out some other options on our
accessories page
and find something for the man who has it all this holiday season!