Leaves or no leaves? This is the big question that many homeowners struggle with each year when it comes to taking care of their lawn during the peak fall season.

However, the answer to this question may surprise you. Check out how this one fall lawn care tip and a Spartan Mower can help your lawn in the long run.

PUT DOWN THE RAKE AND MOW YOUR LAWN THIS FALL
Your lawn says a lot about you to the outside world. For this reason, many people choose to spend their weekends making sure that every single leaf is picked up. They refuse to be that person on the block who has leaves piled up on their lawn. However, it doesn't have to be that way.

Cut your lawn care time in half this fall by putting down the rake and using your mower to make your lawn look just as great. While you are not necessarily removing the leaves from your lawn, mowing will help your lawn look clean and well-maintained.

MAKE SURE LEAVES ARE DRY BEFORE MOWING
Before mowing your leaves, you should make sure that they are dry. If it has rained recently, then give the leaves some time to dry out before using your mower to go over them. Wet leaves are much like wet grass and can be more difficult to mulch into smaller pieces. They can also create clogs and more messes around the yard for you to clean up.

THERE ARE SEVERAL BENEFITS TO MOWING YOUR LEAVES
In addition to saving you time, mowing your leaves has a lot of benefits for your lawn. When you mow your leaves, they are chopped into tiny pieces and spread throughout your lawn. By mowing the leaves routinely and removing large piles, you are preventing the leaves from killing the lawn beneath them. The small leaf clippings that do remain are able to go through a rotting process and return nutrients to your lawn without damaging it. If done correctly, mowing your leaves during the fall season has been proven to promote your lawn turning green a little sooner in the spring and help cut down on crabgrass and broadleaf weeds. |

CHECK OUT SPARTAN'S MOWING ACCESSORIES
Spartan Mowers offers a full range of mower accessories from small upgrades to handy attachments, so you can get the most out of your mower. Here are some accessories that can help you mow this fall.

10" LED Light Kit - When the days begin getting shorter and shorter, it can make it difficult to incorporate mowing into your schedule. With our 10" LED Light Kit, you can keep up your mowing schedule and stay on top of the falling leaves as you chase the sun before it goes completely down. (Upgrade available on all RT Pro models and SRT Pro and HD.)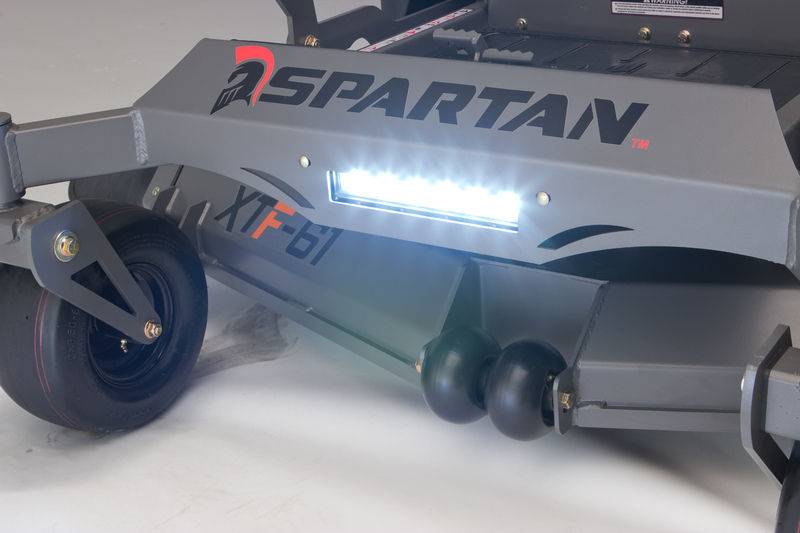 Mulch Baffling Kit - This is one accessory that you can use year round. It takes your grass and leaves and cuts them into even smaller clippings before distributing them onto the lawn. The mulched leaves and grass give your lawn a clean look and save you valuable clean-up time. (*Will not fit RZ mowers. *Not available for the 72" deck.)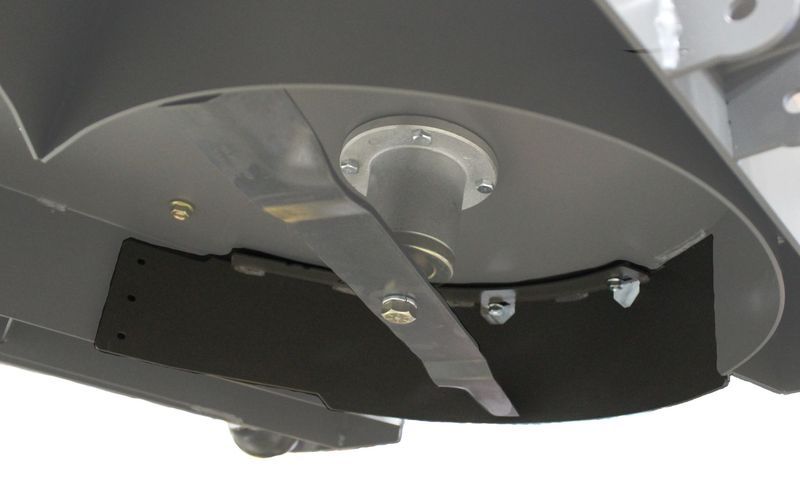 DON'T WAIT TO GET YOUR HANDS ON A SPARTAN MOWER
The only downside to not raking your leaves is that you can't run and jump into the big piles. However, we know that becoming an owner of a Spartan Mower can make up for that. Mother Nature won't wait so neither should you.

Visit a Spartan Dealer today to see what all the fuss is about with our zero-turn Spartan Mowers. To find a dealer near you, click here and enter your zip code. Don't forget to visit our website where you can check out each mower's specs, watch videos, and even BUILD YOUR OWN MOWER.