Do you have a riding lawn mower or lawn tractor? Have you ever thought about switching to a zero-turn lawn mower?

If you are on the fence about changing to a different style of mower, then check out these 5 benefits of switching to a Spartan Zero-Turn Mower.

SPARTAN MOWERS CUT YOUR MOWING TIME IN HALF
Zero-turn mowers cut your mowing time in half. In the beginning, it may take a few times mowing the lawn before you really get the hang of it. However, once you do, you will quickly realize that mowing using anything other than a Spartan Zero-Turn Mower is a waste of time.

Because of the shortened time is takes to cut lawns, many lawn care businesses prefer to use zero-turn mowers like the Spartan Mower. The Spartan SRT-XD is great for those who need to provide outstanding lawn care results to their clients in a short amount of time. When it comes to the engine, you have choices. Choose between the Vanguard – Big Block (613777) at 36 Horsepower or the Vanguard EFI (61E877) that has up to 37 Horsepower. Not only will you be able to get the job done, but with a Spartan Mower, you can get the precision cut you and your customers desire.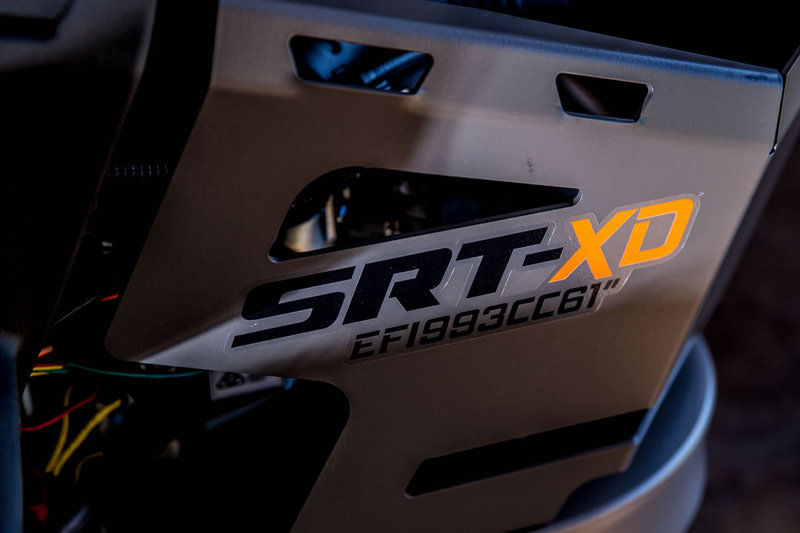 REDUCE YOUR FUEL COSTS WITH A SPARTAN ZERO TURN MOWER
Zero turn mowers don't necessarily get better MPG than other riding mowers but less time spent on the mower means that less fuel will be consumed. More efficient mowing lowers overall fuel costs. This is especially important for those who operate commercial lawn care businesses or for those who have several acres to mow on a regular basis.

ZERO TURN MOWERS GIVE YOU BETTER MANEUVERABILITY
Due to the overall design of a zero turn mower, the driver is able to easily move forward, backward, left, and right. This maneuverability allows the driver to navigate around obstacles such as flower beds, trees, and stumps smoothly.

The overall design also allows the driver to mow closer to the edge of the lawn, cutting down the time it takes to trim and weed eat after mowing.

SPARTAN MOWERS GIVE YOU A BETTER, MORE COMFORTABLE RIDE
When it comes to the pros of switching to a zero-turn mower, one feature stands out. THE RIDE. The overall ride is more comfortable due to the fact that you are not constantly pulling and tugging on a steering wheel. The easy to maneuver levers put less stress on your shoulders and your back. Try Spartan's Stress Relief Pads to take some of the extra tension off your shoulders. You will feel the difference.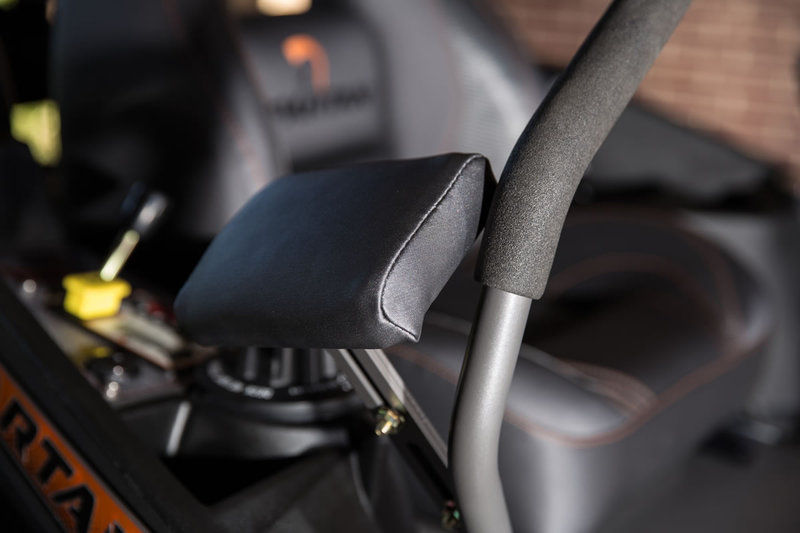 Spartan Mowers take comfort to the next level with our SMART RIDE TECHNOLOGY. All SRT Series mowers are equipped with the Smart Ride Technology package that absorbs shock and jostling to give you the smoothest ride on the planet.

MAKE THE SWITCH TO A SPARTAN MOWER TODAY
These are just a few of the benefits we see in switching to Spartan. We also like to think you look pretty cool conquering your yard with such a tough looking machine!

But, don't just take our word for it. You need to see the Spartan difference for yourself. Visit a SPARTAN DEALER near you today to see why Spartan Mowers are quickly becoming the favorite zero-turn mower of homeowners and commercial lawn companies everywhere.