Summer is here and while it may be an exciting time of the year for many, it can be a stressful time for your lawn. Temperatures begin to rise, rain becomes less frequent, and many people spend less time at home.

Check out our Spartan mowing tips to help you reduce the overall stress and keep your lawn green and happy throughout the hot days of summer.

CHANGE YOUR MOWING SCHEDULE
When summer is making its presence known, it is time to change up your mowing schedule. During the spring, there is usually more rain and moisture to keep the soil saturated and help grass grow. However, as summer comes around and temperatures begin to rise, keeping moisture in the ground becomes difficult. With dryer soil, the grass's growth usually slows down.

If your grass is not growing as much and you continue to use the same mowing schedule, you take the chance of mowing your grass too short. During higher temps, it's a good idea to leave your grass a little higher in order to provide the soil with a little shade in order to help retain much-needed moisture. Depending on the type of grass, it's a good idea to keep grass about 3.5 to 4 inches long. And when you do mow, try not to cut more than ⅓ of the new growth. And with Spartan Mowers, you can easily adjust your mowing height while mowing with our Precision Deck Height Dial.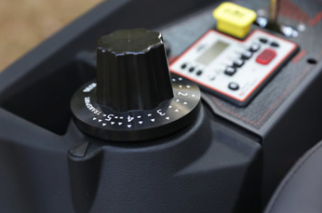 REDUCE STRESS BY MOWING EARLY WITH YOUR SPARTAN MOWER
During the summer months, there are better times of the day to mow. Depending on your schedule, it is best to mow early in the morning or early in the evening in order to reduce the stress of the hard hitting mid-day sun.

Not only are these times of the day better for your lawn, they are also better for the person on the mower. However, if getting out in the hottest parts of the day is a must, then take a look at the Spartan Canopy. This mower accessory is a must have for the summer and sure to help keep the midday sun at bay while you mow.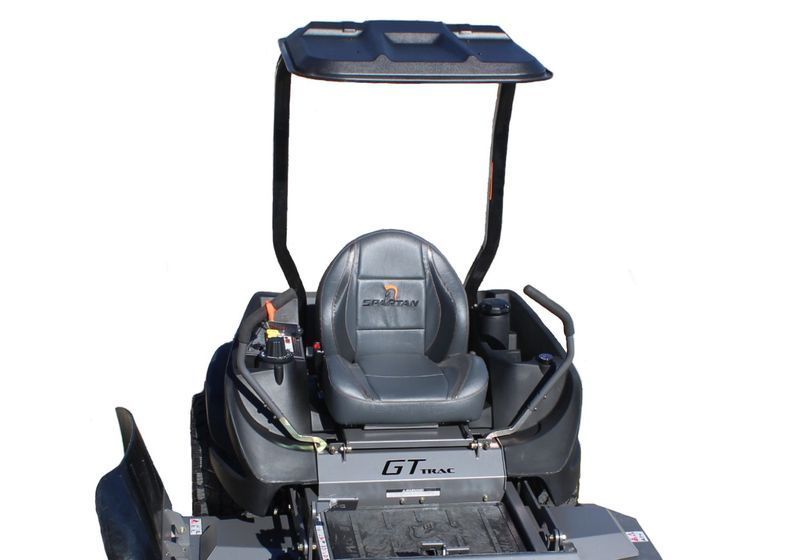 USE YOUR SPARTAN MOWER ON DRY GRASS
Although many people already know this, it is important to bring it up. For the best results when mowing a lawn, it is important to mow when your grass is dry. When grass is dry, blades of grass stand up straight and offer a more even cut. When grass it wet, grass blades tend to bend with the weight of moisture. This causes uneven cuts and can possibly cause your mower blades to become dull.

In addition to mowing while your grass is dry, it is also a good idea to slow down. This may be tough for those sporting the Spartan SRT Limited Mark Martin Edition Mower with dual chrome exhaust and custom decals, but your grass will appreciate it.

KNOW YOUR SPARTAN MOWER. KNOW YOUR GRASS.
There are several things you can do and not do to keep your lawn in great shape. These are just a few GENERAL tips. However, the best thing you can do is get to know your Spartan Mower and get to know your grass. Every grass is different and what works for one type of grass may not be what's best for the other type.

For more detailed tips, download the Spartan Mowing Guide on our BLOG page. You can also visit a Spartan Mower Dealer near you if you have questions about Spartan Mowers or any of our Spartan Mowing Accessories.